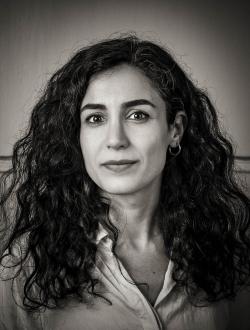 © Alan Humerose
Postdoctoral researcher
Research interests
C

ritical multilingual and multicultural studies

Social movements and linguistic minorities

Politics of language

Language ideologies

Decolonial language and education practices
PhD Thesis
The Kurdish language and education activism in Turkey, with a particular focus on Kurdish language institutions and language activists, looking at the shifting power dynamics and the accompanying formations of language ideologies, subjectivities and epistemologies within the very politicized linguistic sphere, and the influence of these on the emergent language practices, relations, discourses, and activism
Publications
2023. (book, accepted, forthcoming). Arpacik, D. The Medium of Liberation: Kurdish Language and Education Activism in Turkey. "Contributions to the Sociology of Language" book series by De Gruyter Mouton (doctoral dissertation).
2022. (accepted, forthcoming). Arpacık, D. & Nimer, M. Education and language policies towards Syrian Refugees in the post-imperial Turkish State: Incorporating former imperial subjects into the Neo-Ottomanist political regime. Comparative Education Review.
2019. Arpacık. D., Feeling solidarity in an estranged city: Ethnography in the post-war Diyarbakır under surveillance. In B. Baser, M. Toivanen, B. Zorlu, Y. Duman (Eds.), Methodological approaches in Kurdish studies: Theoretical and practical insights from the field (pp. 101-121). Lanham: Lexington Books.
2018. Arpacik, D., "Redefining Kurdishness in the new sociopolitical space of the U.S. diaspora: Experiences of Kurdish students and their parents in Nashville schools". Journal of Ethnic and Cultural Studies, 6 (2), 44-56.
2016. Arpacık. D., Archanjo, R. Kurdish language class in New York: A platform for social, political and (inter)personal engagement. Bellaterra Journal of Teaching and Learning Language & Literature, 9 (2), 14-31.
2015. Arpacık, D., Language education of linguistically minoritized students: First steps for teachers In the Special Issue on Translanguaging. Online Journal of Theory, Research, and Action in Urban Education, Graduate Center, CUNY