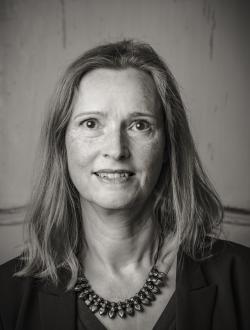 © Alan Humerose
Administrative Director
+41 26 305 61 73
susanne.obermayer@unifr.ch
Curriculum vitae
2010: Master in public administration MPA, Institut de hautes études en administration publique (IDHEAP), Lausanne
2002–2008: Rectors' Conference of the Swiss Universities (CRUS), responsible for coordinating Bologna and ECTS reforms in Switzerland
2001: Licentiate Degree (Masters Degree) in English and French Language and Literature, University of Zurich
Research projects (direction)
Duration
01.2010 - 01.2012
Promoting the integration of migrants in Switzerland is a legislative objective of the Swiss Federal Council, and the ability to speak one of the country's languages is regarded as a critical step towards realising this goal. This overarching...
Research projects (collaboration)
Duration
11.2010 - 03.2013
This pan-European project was initiated in 2010 by the British Council and aimed at developing an index in order to compare the language environment in 20 European countries. The index captures the following aspects: (foreign) language teaching,...