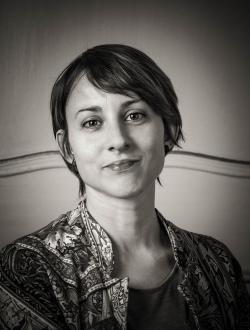 © Alan Humerose
Research assistant
+41 26 305 62 91
giulia.berchio@unifr.ch
Research domains
Sociolinguistics and variational linguistics

Plurlingualism and contact linguistics

Folk linguistics

Didactics of plurilingualism
PhD thesis
Modellare la lingua in contesto in situazioni di bilinguismo: Monologhi in italiano e svizzero tedesco di parlanti a dominanza linguistica variabile.
Research projects (collaboration)
Duration
01.2017 - 12.2021
Swiss National Science Foundation, project funding, project no. 176338 The aim of the project is to examine the different ways in which French, German and Italian speakers achieve cohesion in narrative spoken discourse. Our approach is derived...
Publications
Berchio, G. (2017). La promozione dell'italiano in Germania. Aggiornamenti, 10. ADI e V. C/O Sprachenzentrum der Universität Bamberg, Bamberg, S. 37-43.

Berchio, G., & Berthele, R. (2022). Struttura informativa e dominanza linguistica: Operazionalizzazione nell'ambito del bilinguismo individuale italiano/svizzero tedesco. In M. Casoni (Ed.), Linguisti in contatto 3. Ricerche di linguistica italiana in Svizzera e sulla Svizzera

(pp. 173–188). OLSI.